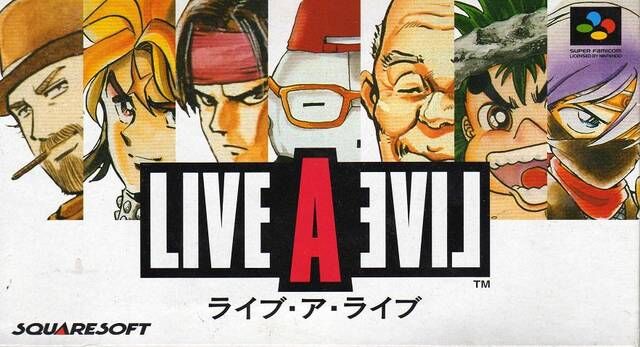 Welcome to the Live A Live Wikia
This wiki contains information about the Super Famicom title Live A Live, published by SQUARESOFT. Anyone is free to contribute.
Feel free to read the pages at your leisure, but if you want to contribute to the Wikia in any way read these rules first please! This wiki is a work in progress, so content is still missing.
This wikia contains SPOILERS. Read at your own risk!
What is Live a Live?
Live A Live is a Super Famicom game released on September 2nd, 1994. It is a unique JRPG that does not have a single flowing story, instead allowing the player to choose one of seven stories (or "chapters") to play through upon starting the game. After completing a chapter, you can then choose which one to play next. Every character plays a different scenario in different time perios with unique mechanics. Completing every character's chapter will unlock the eighth chapter. Completing the eighth chapter unlocks the final chapter.
So, will you live a live, or live a lie?
This wiki currently contains 482 articles, but we can always do with more! Feel free to help out! For any issues or help, contact the administrator.
Categories
Random Quote
"I'm sure the Crazy Bunch is fixin' t'get our hard-won riches!"
―Barman, Wandering
Featured Enemy
Featured Song
Discord
Gallery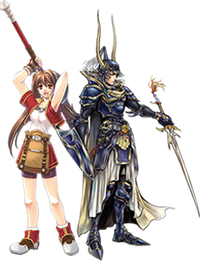 JRPG Games
Want your community included? See how!